Updating WordPress
It is very important to keep your website and plugins up to date.. Not updating a WordPress website or its plugins can lead to safety risks.
The updates can be automated manually or automatically. Automatic updates are very easy as there is no need to update daily or at least weekly. If you were to update it manually, this would be the case.
It is also safer as WordPress is often at risk only a few days after each update. Keeping it up to date avoids security risks, sometimes regarding cybercriminals, and ensure your own safety.
The instructions for updating manually are found at the bottom of the page, after the instructions for automatic updates.
Automatic updates for WordPress
Go to Dashboard at the upper left of the screen and go to updates
Toggle Enable automatic updates for all new versions of WordPress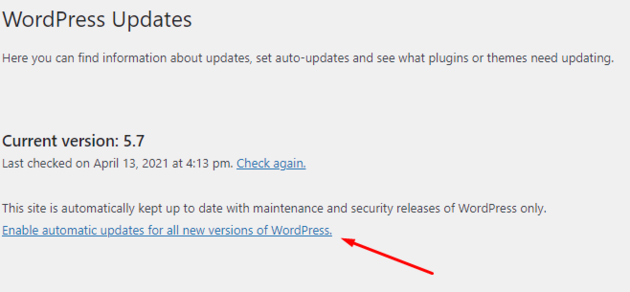 Automatic updates for plugins
Navigate to Plugins in the left sidebar and select Installed plugins
In the dropdown menu select Enable Auto-updates.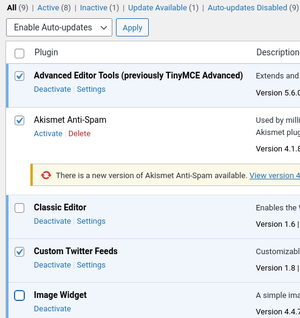 Check the boxes next to the plugins you want to update automatically
Press Apply next to the previously mentioned dropdown menu
Automatic updates for themes
Navigate to Appearance in the left sidebar and select Themes
Click on the theme thumbnail and select Enable auto-updates, this must be done for every theme separately
Manually updating Wordpress, plugins and themes
If there is an update, there will be a notification in the left bar of the interface.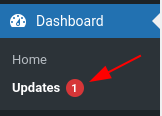 Go to Dashboard at the upper left of the screen and go to updates
All updates will be visible on this page, click the Update Plugins or Update Version Button